Periodontist in in Plano, TX
Periodontal Scaling & Root Planing in Plano
If you have gum disease, you must act quickly to prevent it from worsening. The most common cause of tooth and bone loss is gum disease. Scaling and root planing can be used to prevent and treat it if it happens. Cleaning beneath the gum line and between the pockets that have formed is part of this treatment.
Why May Periodontal Scaling be Needed?
The most common reason for a patient's need or desire for scaling and root planing is gum disease. Gum disease can be discovered and diagnosed at your bi-annual dental visits. It is one of the most prevalent dental issues, affecting almost half of the population. To prevent the problem from worsening and leading to tooth loss, treatment is required.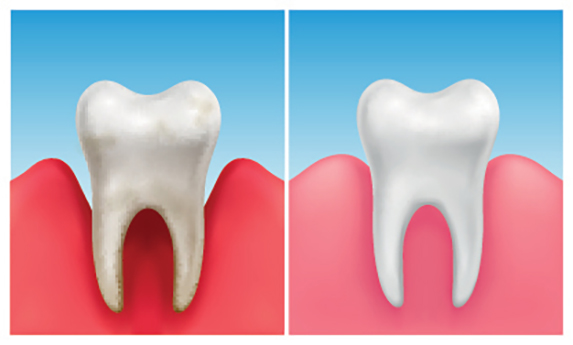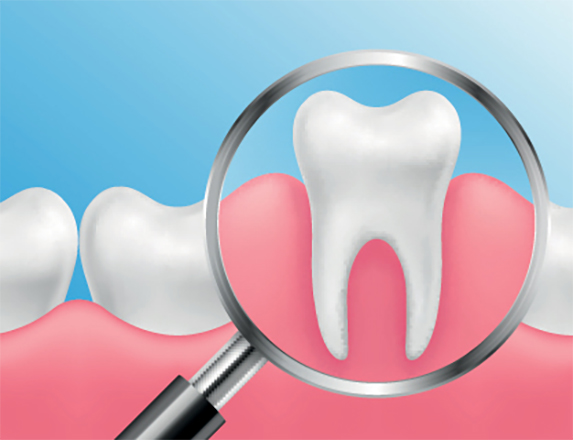 Candidates for Root Planing
Any patient with mild to moderate gum disease should think about scaling and root planing. We can examine your gums for signs of illness and assess the amount of pocketing between your teeth and gum line. After a thorough inspection, we can determine whether and when more cleaning is required. If you have gum disease, it's best to start treatment as soon as possible.
Periodontal Scaling & Root Planing Treatment in Plano, TX
We will numb one side of your mouth to make the cleaning more comfortable. The hygienist will then use special equipment to clean around the teeth and behind the gum line. The roots are polished and the tartar and dirt are completely eliminated. The gums can then self-heal and close the pockets that have formed. To have the other side of your mouth treated, you will need to book a second appointment. The first line of defense against gum disease is cleanings that include scaling and root planing.
If you think you might need a scaling and root planing, call us now and we can answer any questions you may have regarding this procedure.
Scaling & Root Planing in Plano, TX - Periodontal Treatments Near Me - Arlinton's Best Periodontist
The Proof is in Our Patients
278 5-star reviews in Plano, TX and counting…
I had great experience at Active Dental in Plano! Dr. Sam and Rita were amazing and super informative. I highly recommend coming here for any cleanings or procedures. Office is very up to date and staff is super friendly. They have the latest and greatest in technology to provide a great experience!
Amazing job by Dr. Patel!!! I was very concerned as my front teeth needed fillings. How is he going to match the filling ? Well he did. Perfect match. He also reshaped a front tooth it is perfect! Dr. Patel was concerned about me being " happy". I am 58, 4 kids, I have been to alot of dentist - I have never had such a caring attentive one as Dr. Patel. Also a huge shout out to Rita who was just as attentive and caring.
This is by far the best dentist office I've been too. Great experience and they pay attention to detail. Let me know everything I needed done. Even made a plan so I can have the best smile! Thanks a lot and I recommend this place to all of north Texas!!
I had a great experience at Active Dental in Plano. They took care of all my dental needs with expertise. The office staff is super nice and helpful. I can't say enough, I am just so pleased with the dentist.
Active Dental Plano- made me a believer in the dentist practice. Rita, Dr Patel and Louisa/Emily just to name a few are incredible! Someone with dental anxiety yet they have me coming back for more since 2020. It's my 2nd home and I've been treated so well! Forever their patient <3